How to Build a Bobblehead
1. Click the build button on your custom bobblehead to get started.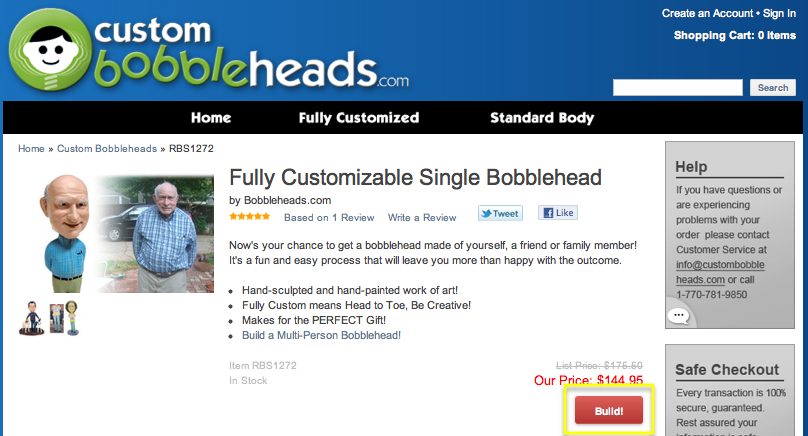 2. Select your hair, eye and skin colors. The 'Head' section is also where you upload the highest quality images you can of the person you want to build. Note that you can toggle between a male and female avatar to help you get a better visual representation of the colors you've selected.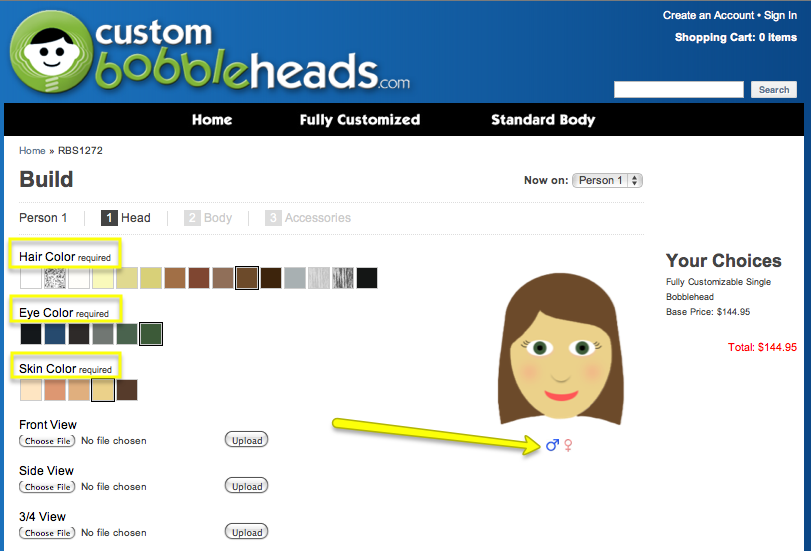 3. The 'Body' section allows for you to upload detailed images of the body of the person you are making. You also have the ability to specify the clothing and/or a specific pose you'd like the bobblehead in.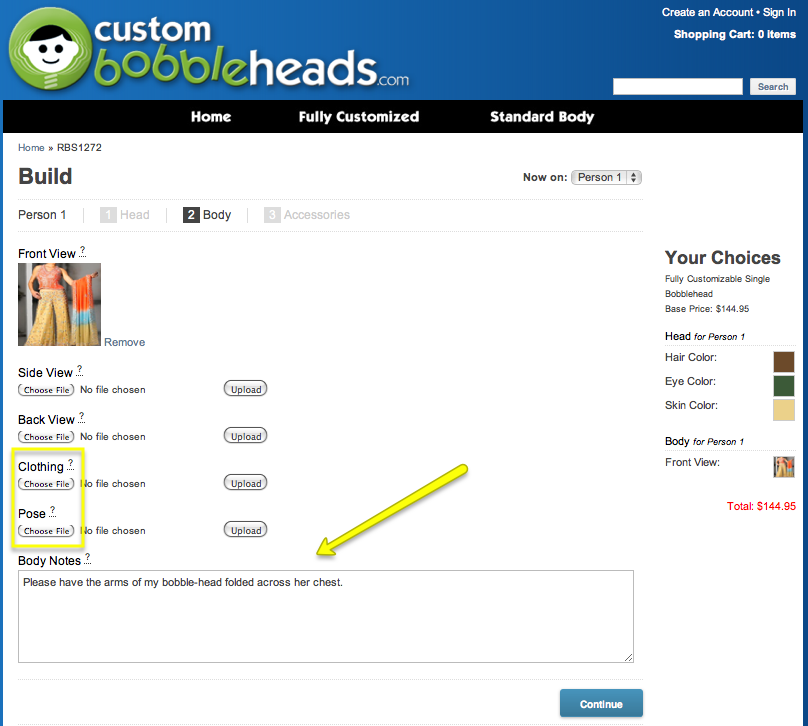 4. The 'Accessories' section gives you full control of adding items to make the bobblehead even more identifiable. Things such as hats, handheld objects and tattoos are just a few of the things you can further customize.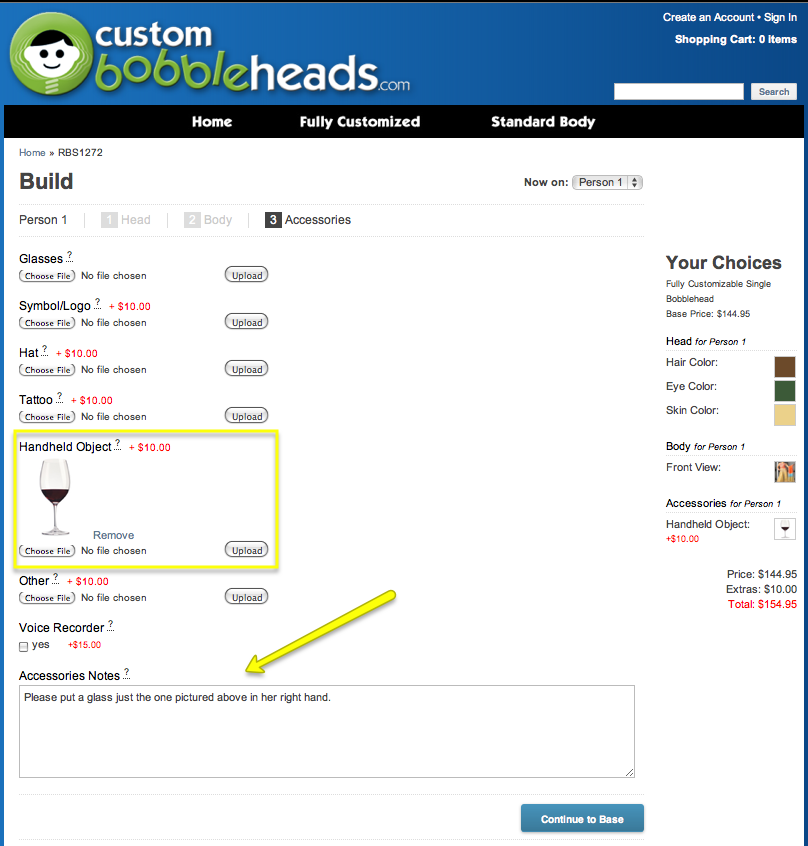 5. Then select a base type. You can choose from small, large or custom. The custom base option gives you full control of modifying the base and adding scenery to finalize the setting and the bobblehead.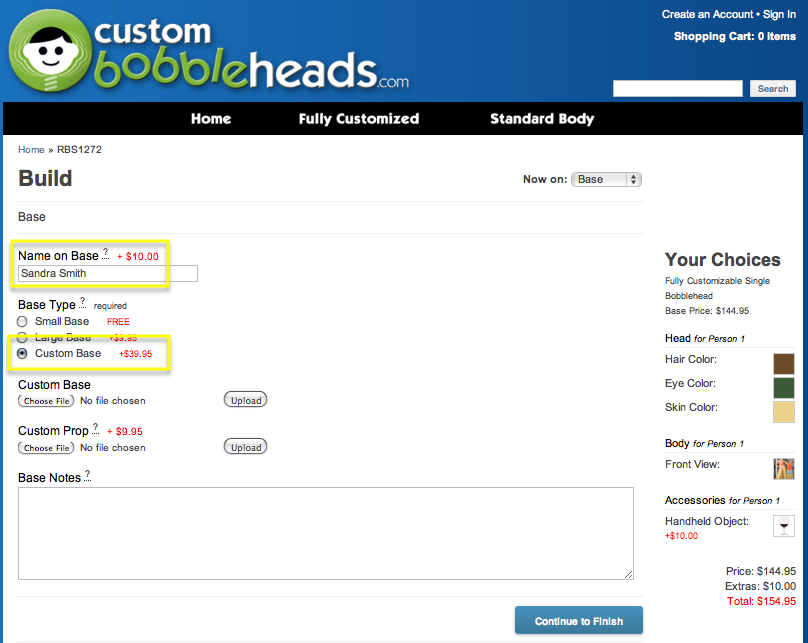 6. Last but not least is where you 'Finish' the process and let us know how quickly you'd like the sculpting done and how many you'd like. Remember that additional custom bobbleheads always come at a discount! But that decision must be a quick one since your custom bobblehead mold will be recycled after it's shipped. :)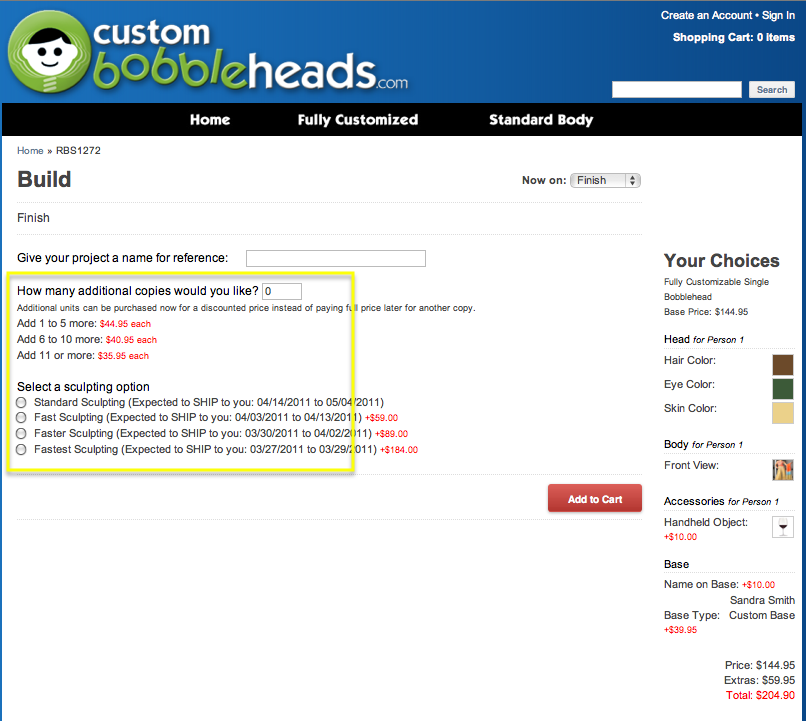 Save
Save
Save