Valentine's Day Special
Valentine's Day Order Deadline Friday January 3rd at Midnight EST, Save $20 with Coupon Code "SWEETHEART"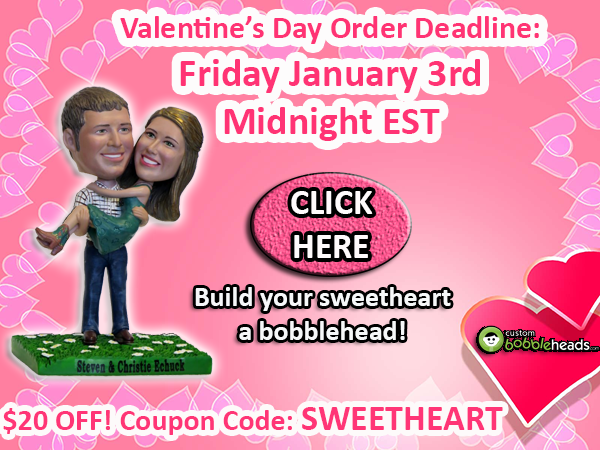 Are you looking for the perfect, one-of-a-kind Valentine's Day gift sure to make your sweetheart swoon? Look no further than a custom bobblehead from CustomBobbleheads.com. These hand-crafted, hand-painted figures cannot be picked up in stores at the last minute so don't wait another moment. Go the extra mile for your significant other this Valentine's Day and build them their very own personal bobblehead.
In order to receive your custom bobblehead gift in time for Valentine's Day, you must place your order by MIDNIGHT EST ON FRIDAY JANUARY 3, 2013. Take advantage of our "Sweetheart Special" and use the promo code SWEETHEART at checkout to save $20 on your custom bobblehead order*!!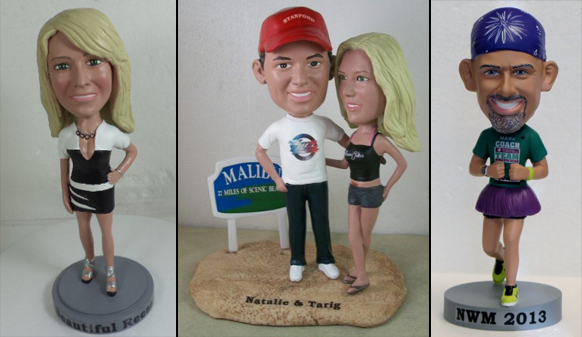 *Offer expires at midnight EST on Friday January 3, 2013.
1-855-BOBBLES (262-2537) | © 2023 Bobbleheads.com | All Rights Reserved.