Here's What Our Customers Have To Say...
"I had to check in and say thanks again for all your help in getting our cake topper finished on time, and our biggest hit of our wedding! I have attached some pictures of it completed to show you how it turned out! Better than what we could have asked for!"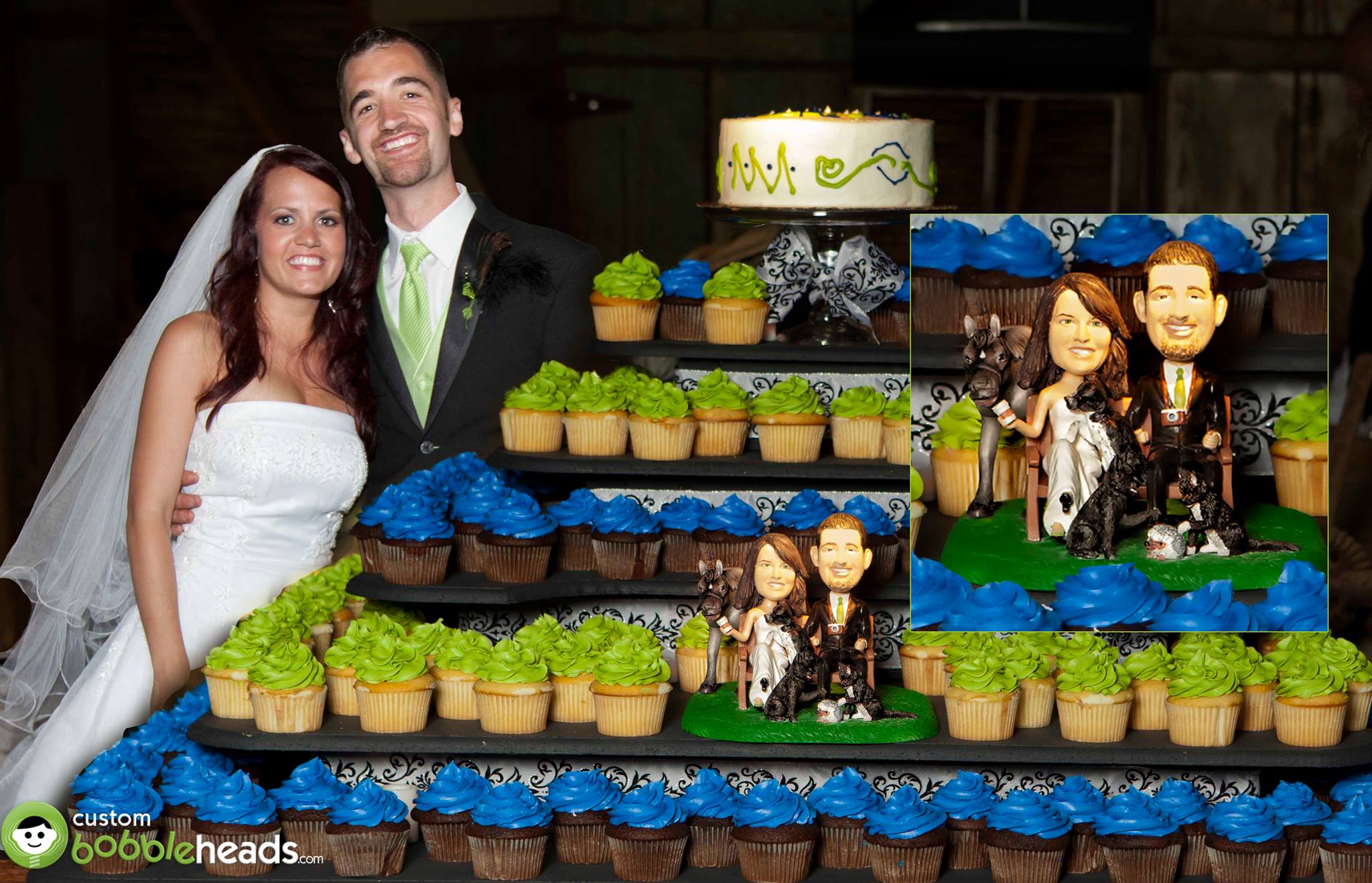 ---
"Kevin loved his Bobblehead, and here he is posing with it. His teammates were amazed at the resemblance and many want their own--so there may be more business for you! Thanks for the best customer service EVER!"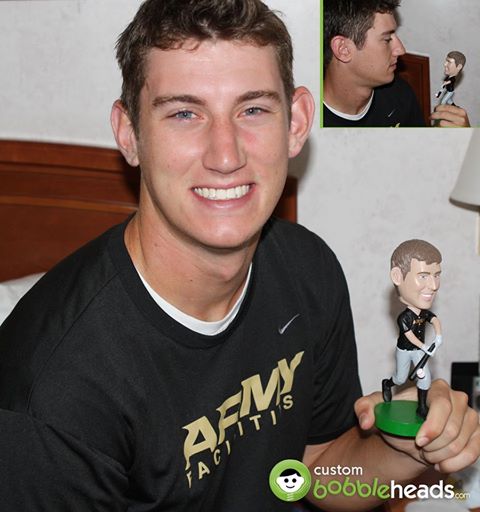 ---
"Thank you! Thank you! Thank you! I just want to let you know that our order for the custom bobblehead is perfect! Once we solidified on the proof, your turn-around time was awesome. The bobblehead arrived in the mail with every detail displayed exactly as I had imagined and you worked to make sure all requests were illustrated from my description with ease. I will definitely recommend your company to anyone looking for a personal, unique gift! What I especially liked was the fact that you gave me your personal attention throughout the process of designing the bobbleheads. Any time I e-mailed with a question, I received an immediate response. Thank you so much for everything!" - Mary Joe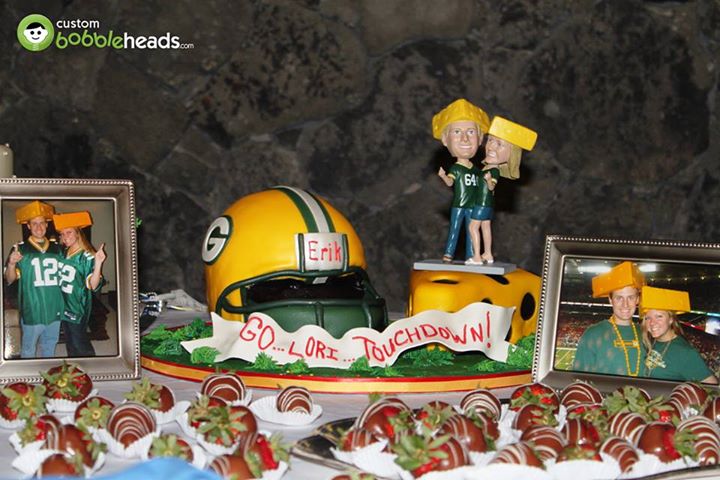 ---
"I just had to let you know how pleased I am with the whole process and the outstanding result. I had more fun in the process and the anticipation of the presentation than I can say. Everything worked as you said it would, and the artists/craftspeople where completely responsive to my requests in a timely manner. I will happily recommend your company and show off our Bobble 07!"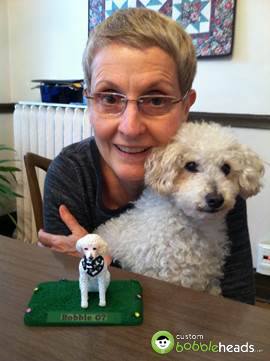 ---
"I must say, this came as a HUGE surprise to me. My mom knows I'm an avid bobblehead collector. I also have a sports web-show that features bobbleheads of mine, and to add this prized item to my collection is outrageously awesome!" - Tony Iliakostas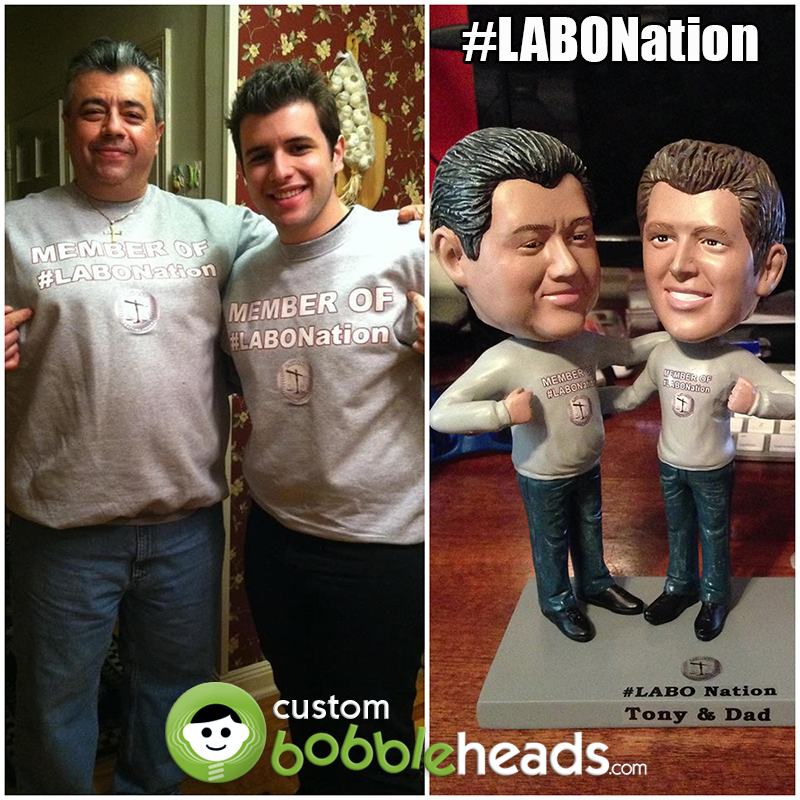 ---
"Thanks again for all your help in making this a very memorable Father's Day!" - Debbie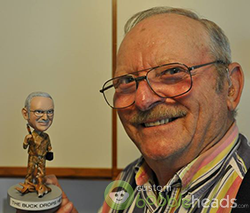 ---
Dear Kim & Michelle,
Thank you both SO much for all your guidance and putting up with all my questions during this process. We gave our boss his bobblehead last night and his reaction was absolutely priceless!!
He laughed for over 10 minutes with tears rolling down his face!! He was absolutely shocked and speechless! It was awesome!
I'd like to thank your artists who sculpted and painted the doll - they are to be commended for their talent and accuracy! Amazing job by all!!!
And I am astounded by the fact that I received it in such a short amount of time!! FedEx is incredible, too! The package was delivered within 20 minutes of the time estimated, and I couldn't believe it was here exactly when we had hoped it would be!!
Hugs & kudos to you and your amazing staff and company! You all made a bunch of people here very happy!
Sincerely,
Debbie Metzelfeld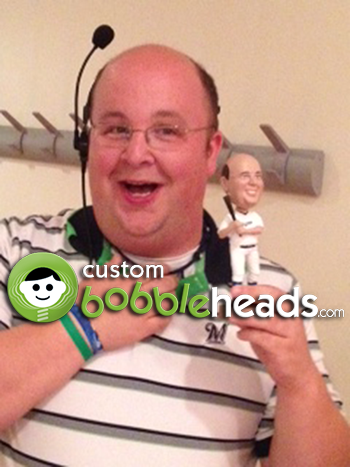 ---
Hey Bobbleheads.com,
I just wanted to send a quick note to say what an awesome experience it was to purchase from you, and note that the experience was made great specifically by Kim and Lynne
I decided to try ordering bobble head dolls of my boss for a team meeting we were having, but had no idea what I was doing, or what could be done, actually. Lynne and Kim helped me place my order and specify the details that made the doll perfect. Then when the shipment did not arrive 3 days (a Friday) before our Tuesday work event, they remembered me, remembered my order and told me they'd look into why the dolls were still showing they were in China on the FedEx tracking system….. They were awesome… I have no idea what magic they used, but …….the order arrived on Tuesday, just as planned.
It's not typically, these days, to have employees so focused on customer service and quality. Because of Lynne and Kim I will definitely order from you again, and share your company with my co-workers.
Thanks again! Please share my thanks and recognition of them, with them.
- Lynn Harrington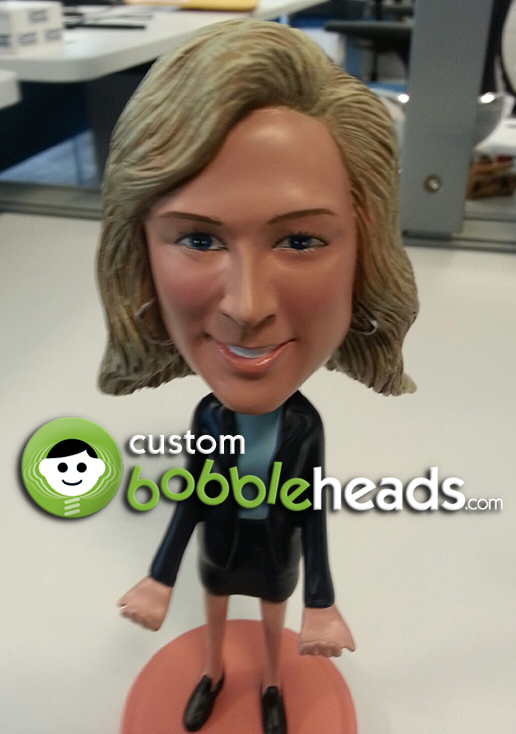 ---
"I am very impressed with the customer service, quality of product, and the attention to detail that CustomBobbleheads.com provided! The custom bobblehead I ordered was very unique and very detail oriented. CustomBobbleheads.com was able to bring my idea to life. I'm so happy with the bobblehead and was so excited to be able to give it as a gift... without being embarrassed of a crappy resemblance of my son. Thank you so much!" - Ashlee Bushell